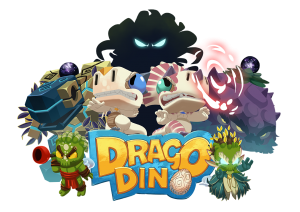 A few months after its release on Steam, DragoDino comes out on Nintendo Switch and Xbox One the 27th April 2018.
For the first time, players can play to DragoDino anywhere in solo or co-op through Nintendo Switch with its nomad mode and its Joycons !
About DragoDino :
Help Bob to find the lost egg in fighting the guardians of the Forest's Kingdom! Discover this new 2D platformer through colorful levels, randomly generated.
DragoDino is a roguelike with an original gameplay based on a simple goal: climb up. The player plays an intelligent reptile with super powers to jump higher and higher, create platforms and shoot powerful energy balls. He must learn to master those abilities to successfully reach the top of every levels and beat the hostile creatures who will try to stop it. Through its progression, the player will have to adapt itself to a more and more hostile environment randomly generated.
Through the levels, Power Ups are allocated so that the player improves its abilities and gets new powers. They can be stored or used immediately so the player can chose its strategy depending on its game style and hope to beat the merciless bosses.
DragoDino has been inspired by many retro games offering an experience through to charismatic characters.
Simple to pick up, DragoDino offers a challenge to the players, in solo or co-op mode.