Medieval – Embers of War is a side scroller beat 'em up game inspired by the genre's classics. The game offers a fast paced, casual gameplay that puts players in a fantasy world where the land is being torn apart by conflict. The game is available on Steam for Windows.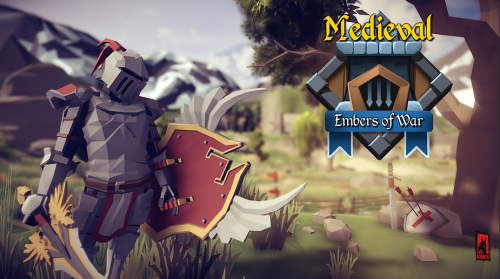 The World
When we were working on Medieval – Embers of War, our goal was to bring something new to the genre. The game combines two main gameplay elements, the classics of the side scroller beat'em up action and a new management gameplay where players will be able to expand their castle to unlock new game content.
Once again, we are inviting players to explore a beautiful world. Poly style graphics with great attention to details by Synty Studios, gave the game both modern and old school look and feel that we were aiming for.
Diversity gameplay
Medieval – Embers of War gameplay is split between two elements, the action driven fast paced fighting gameplay and the management part where players take control of their own castle. While exploring the world, players will be collecting resources that can be spent on upgrading their castle, which in return will unlock new characters and different types of arsenal.
Every time players will take on an adventure, the world that they will be exploring is going to be different as beautiful scenes are being randomly generated with each playthrough.
Heroes and Rivals
There are many different heroes that players can choose from in Medieval – Embers of War. 11 Playable character with over 25 different arsenals and perks.
On their adventures players will encounter and battle many different enemies including barbarians, goblins, undead and other ruthless rivals. More advanced adventures will introduce tougher enemies and even tougher bosses.
Multiplayer
The game offers a fast paced single and Co-Op multiplayer gameplay. Bring a friend and explore the world, fight epic battles and upgrade your castle.