HAMSTER announced that  Arcade Archives GOLF is available digitally for Nintendo Switch™.
About Arcade Archives GOLF 
"GOLF" is a sports game released by Nintendo in 1984.
Pay close attention to the wind direction and speed, choose the best club, and aim for the lowest score as you play across 18 holes.
You can also challenge a friend in the 2 player mode.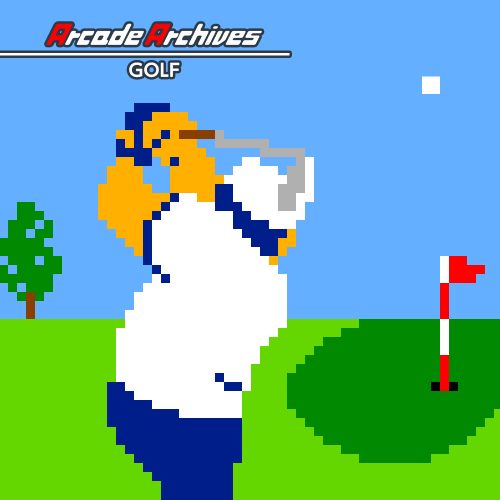 The "Arcade Archives" series has faithfully reproduced many classic Arcade masterpieces.
Players can change various game settings such as game difficulty, and also reproduce the atmosphere of arcade display settings at that time. Players can also compete against each other from all over the world with their high scores.
Please enjoy the masterpiece that built a generation for video games.
Title: Arcade Archives GOLF
Platform: Nintendo Switch™
Price: $7.99
Players: 1-2