HAMSTER Co. announced  VS. CASTLEVANIA, by Konami Digital Entertainment Co.,Ltd., has been added for Nintendo Switch™ and PlayStation®4 as new content, available digitally for Arcade Archives, the downloadable content series by HAMSTER.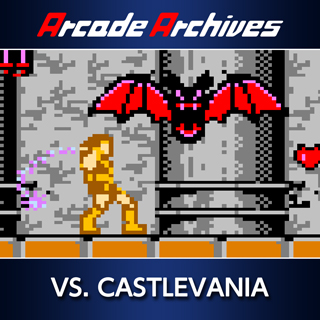 About Arcade Archives VS. CASTLEVANIA
"VS. CASTLEVANIA" is an action game released by KONAMI in 1987.
The demonic Count Dracula has awakened from his 100 year slumber. Play as Simon, as he sets out for Dracula's castle of evil in order to defeat him.
With the whip handed down through his family and a variety of weapons, control Simon to defeat the children of the night standing in his way.
Title: Arcade Archives VS. CASTLEVANIA
Platform: Nintendo Switch™ / PlayStation®4
Price: $7.99
Players: 1-2