HAMSTER announced that IN THE HUNT is available for Nintendo Switch™ and PlayStation®4 as new content, available digitally for Arcade Archives, the downloadable content series by HAMSTER.
About Arcade Archives IN THE HUNT
"IN THE HUNT" is a shooting game released by IREM in 1993.
Control a new type of submarine known as GRAMVIA in order to stop the plot of the evil organization
D.A.S., which has returned from the ashes.
Use three types of torpedoes and two types of missiles to destroy your enemies above and below the sea!
Experience catastrophic destruction through precise pixel graphics!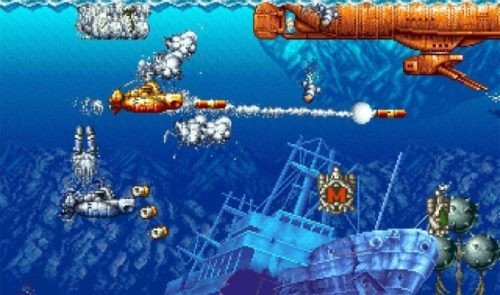 Title: Arcade Archives IN THE HUNT
Platform: Nintendo Switch™ / PlayStation®4
Price: $7.99
Players: 1-2