XSEED Games announced that London Detective Mysteria, the detective romance visual novel set in 19th century England, is now available for Windows PC via Steam, GOG.com, and The Humble Store by Humble Bundle. The title was previously released for the PlayStation®Vita handheld entertainment system on December 18, 2018 and is the first otome visual novel published by XSEED Games.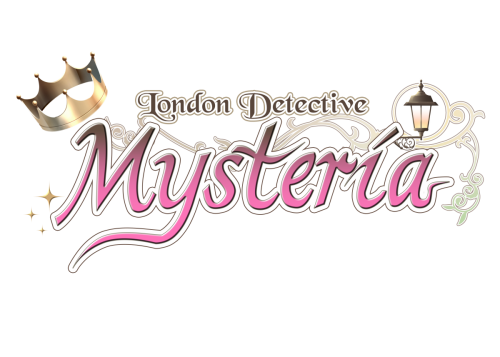 Originally released in Japan as Eikoku Tantei Mysteria: The Crown, in London Detective Mysteria players will solve cases as main protagonist Lady Whiteley, where the choices they make influence their detective rank and relationships with other characters. As Lady Whiteley, players will mingle with dashing detectives and debonair characters of questionable background while exploring the dark underbelly of Victorian-era London. The PC version will receive a number of improvements including support for multiple resolutions and language options, ensuring that the detailed character illustrations remain crisp to keep players immersed in the story as they learn more about the cast of characters while tracking their relationships with them in-game.
About London Detective Mysteria
Eschew the frivolities of 19th century London's high society and instead delve into the curiosities that lie hidden in London's darkest corners in London Detective Mysteria. Playing as the heiress of House Whiteley, players will name their own Lady Whiteley as they investigate mysteries of London and interact with personalities inspired by famous fictional characters including Detective Holmes, Jack the Ripper, and more. Take full control over the experience by adjusting text speed or even the individual speaking volumes of individual characters and their original Japanese voices. Players must choose their words carefully as they interact with other characters, as decisions made throughout the story will not only affect special rewards but will also shape whether Lady Whiteley finds love or something more sinister in the shadows of 19th century London.
London Detective Mysteria is available now digitally with a bonus 92-page digital art book for Windows PC via Steam, GOG.com, and The Humble Store by Humble Bundle. The title was previously released in North America and Europe on the PlayStation®Store for "PS Vita" system  on December 18, 2018. The title is rated "M for Mature" on the "PS Vita" by the ESRB. The PC version is not rated by the ESRB.