Spooktacular events that come to the adventure game, will be available until November 19th.
Within a few days of Halloween, the Windows PC adventure game, Seal Online: Blades of Destiny is receiving a spooky and night-themed makeover with challenging events for a limited time, as well as unique updates.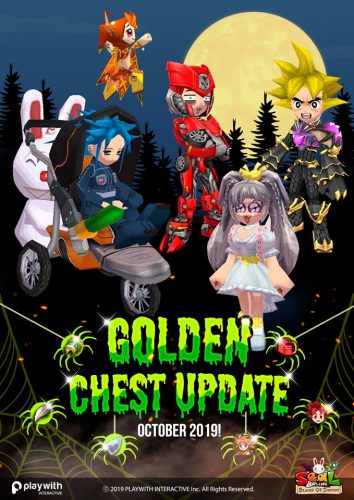 Spooky Invasion, is the most important event of the season and will be available for all players from this October 22nd until November 19th. All players will be able to defend the cities against the spooky invaders and get amazing rewards in exchange, including a new Halloween themed accessory!
Halloween Playtime Event, consists of rewarding all users who stay in the game for a longer time. All users with level 50 or more can participate until October 31st.
Spooky Login Event, is an event available until November 5th in which users with level 50 or more must log in every day to earn rewards and new consumable items and cosmetics for their heroes.
Also, the game will receive unique updates such as Grabbit, the system that was implemented since October 9th and now has new Items available. The Class Balance system that allows the races to be balanced; and this time, the improved characters will be Jester and knight. In addition, for those who love to try their luck and win amazing prizes, Golden Chest will be updated during this month.
Enjoy Halloween events here:
Website: http://sealonline.playrohan.com/main.html