The playable demo for Nortinium, a pixel art platformer, is currently accessible on PC and Mac and provides a taster of what gamers can expect from the Early Access release penned for launch in Quarter 4 of this year.
Nortinium will be the first release from UK-based development studio Korebolt and features retro pixel art graphics and challenging gameplay for those who love to put their patience to the ultimate test.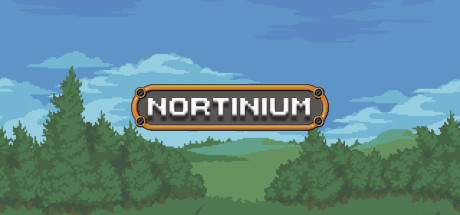 The game follows the adventures of Arthur Shadowstrike, as he navigates eight unique biomes within the realm of Nortinium, to retrieve the eight "Rings of Destiny" that were previously lost to history, and are believed to bring harmony and good fortune to the beholder.
Gamers play as Arthur on his quest through different environments whilst using wit and patience to solve complex puzzles, avoid perilous obstacles, take down enemies and collect the rings and other treasures along the way.
Korebolt Chief Executive Officer, Devon Chapman said: "We're really excited for people to experience their first taster of Nortinium and challenge their perceptions of what a 2D pixel art platformer might look like.
"As the lead on level design my job was to make it physically possible to complete, but more likely that they would fail in a rage-inducing ball of misery multiple times first!
"Our play testers took 24 minutes on average to complete the easiest level (the demo) alone, so make no mistake, this game is by no means as easy as it looks."
For every copy of the game sold, on every platform, Korebolt have pledged to donate £1 to local, national and global charities – including those that teach children to code, the WWF and Cancer Research UK, to name a few.
The Nortinium demo is now available to download from Steam for Windows and Mac OSX at https://store.steampowered.com/app/805220/Nortinium/, with the Early Access release planned for later this year.