The 4game platform announced the new update of Ragnarok Online Revo-Classic. It includes the Halloween update where players can visit the infamous Niflheim and Geffenia — the legendary kingdom of elves, that was lost in time.
Welcome to Niflheim — the Land of the Dead — where monsters rise from the dead and walk the streets freely. The Goddess of Death, Witches, Giants, zombie chicken, Maniacs and the Lord of the Dead — they all want fresh souls.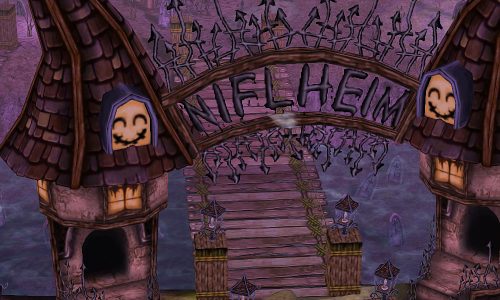 They're not the only ones. The legendary underground city of Geffenia was sealed many years ago and now is available for exploration. Local elves aren't very happy about that, so be prepared for an unpleasant welcome! To get to Geffenia the first thing players should do is complete «The Sign» quest.
Ragnarök celebrates Halloween too. Face Jakk, try to win unique event costume hat and take part in our special activities. Available only for one week from the 30th of October to the 6th of November! A letter from a stranger with all the details is awaiting players in their RodEx.
Learn more about the update on the official Forum (https://eu.4gameforum.com/threads/668051/) and game website (https://eu.4game.com/patchnotes/ro/193).
Ragnarok Online
Legendary Korean MMORPG released by Gravity in 2002 and published in many countries all over the world. The game universe is based on the manhwa Ragnarok by Lee Myung-jin. The Revo-Classic version strikes the right balance between the clhttps://eu.4game.com/patchnotes/ro/185/assic and Renewal mechanics. Old-school players remember RO, first of all, for its large-scale PvP events, non-linear character development, and unique graphics that combines 2D and 3D elements.